Sweeply Ambassador Program
Join us to create a better work environment for hospitality staff
Join us in creating a better work environment for hospitality staff
Our mission is to help hospitality businesses create a work environment that is easy to understand, less stressful, and where participating is joyful.
You can bring benefits to your clients and create a stronger relationship by introducing Sweeply, the best tool to empower staff and support continuous improvement.
Benefits of the Sweeply Ambassador Program
50% sales commission
You will receive a 50% commission from monthly subscriptions for an entire year.
Discount for your clients
You can quote your clients a starting discount when introducing Sweeply.
No exclusivity contract
You don't have to be exclusive with us; we want Sweeply to be a part of your best-of-breed tools.
Influence the product
You will get early access to product features and can influence what will be a part of the next product releases.
Sweeply Ambassador Online Network
We have a vibrant network of Sweeply ambassadors who support each other and share information.
For hospitality consultants & agencies
If you are an experienced hospitality professional or an agency and you:
Share our vision for a better work environment in hospitality
Have an existing network of your hotels & hospitality businesses
Can commit to a part-time or full-time ambassador program
Contact us
I joined the Sweeply Ambassador Program because I believe in the vision and product. My clients have benefited from Sweeply, and I am engaging with their team to drive more innovation and build success and happiness in their hospitality businesses.
Matthias Sass
Happy & proud Sweeply Ambassador
Why partner with Sweeply
Free subscription plan
Basic housekeeping features are free, so your clients can use the product for free and change to the Pro plan when they want.
User-friendly
Intuitive tool that makes it easy and painless to train new staff.
Easy onboarding
Onboarding is fast and seamless and can be started directly from your website or within you PMS.
Customer success
Highly motivated support team that focuses on customer success. Also, a knowledge base and online guides are accessible. Support is in English.
95%
Of our customers stay with Sweeply after they start using the product
The Sweeply team
About us
We are a dedicated team with vast experience in the software industry. We have developed products, consulted on management & teamwork, and operated hospitality companies. Before launching Sweeply, we worked closely with leading hotels, vacation rentals, and cleaning companies to understand and fulfill their communication and collaboration needs.
More about us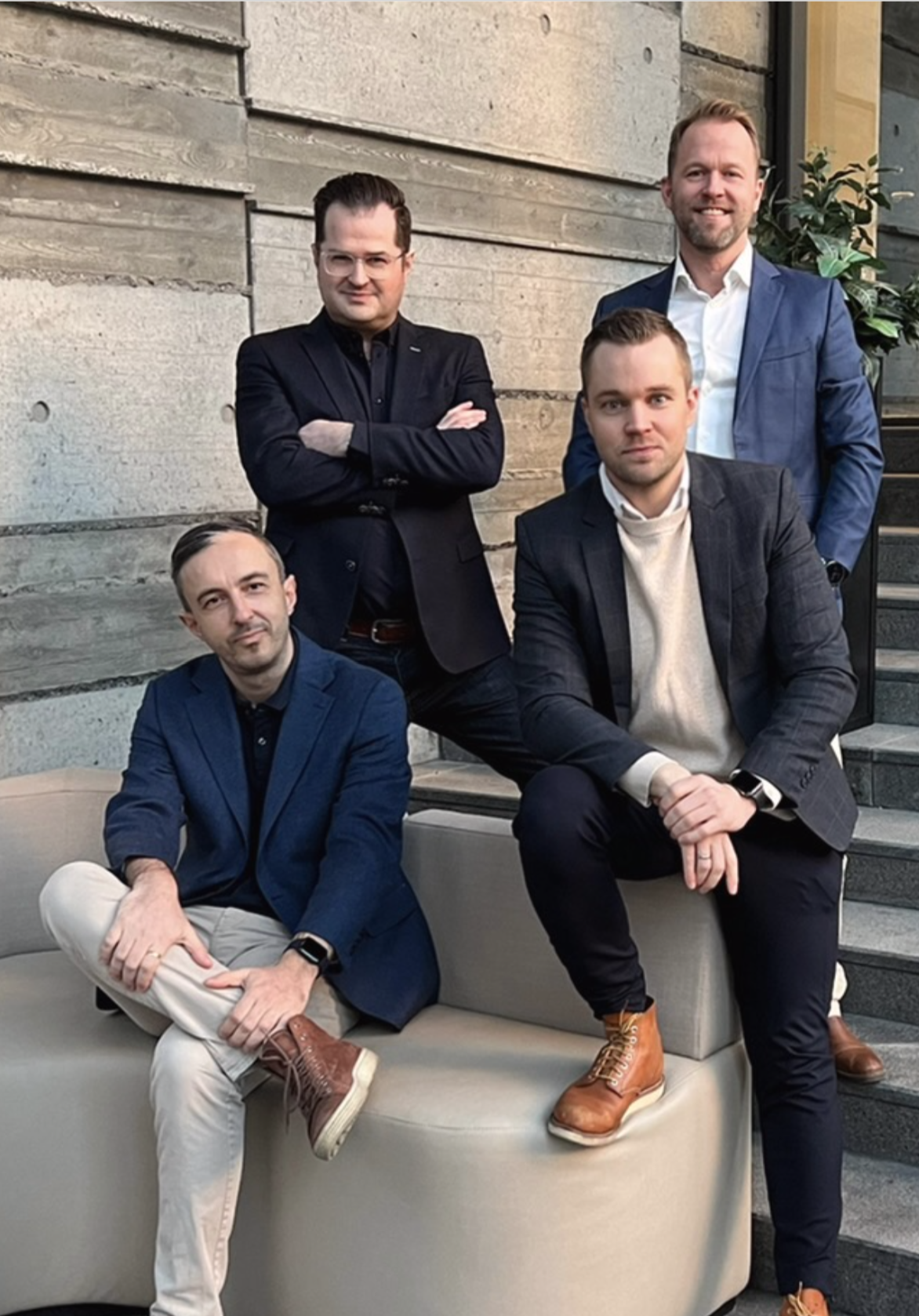 Contact Us
hello@getsweeply.com
Borgartun 27, 105 Reykjavik, Iceland
Company registration number: 650615-0260